I dunno if anyone's opposed to me making this but take it up with Met if you are.
---
---
What IS it?!
ORAS are remakes of them older games, Pokémon Ruby and Sapphire from way back in 2003 or something! Set in Hoenn you take on the dastardly Team Magma or Aqua (depending on version) to stop them doing evil, illogical things.
What does ORAS MEAN?!
ORAS means Omega Ruby Alpha Sapphire you dum dum.
When can I PLAY this!?
For us puny Europeans it's out November 28th, Japan and America get it November 21st because Nintendo like them more than us.
What da box arts like?!
Like THIS:
Hold up, what's up with Groundon and Kyogre on those boxes?!
They got some crazy Primal Evolutions, it's like Mega Evolution but reversed but for some reason that still makes them more powerful.
Gimme the deets on the pre-order bonuses!
GAME and the Offical Nintendo UK Store are both offering the games in special steelcase versions which is just a fancy metal box rather than the usual plastic. They also both offer some figure thing depending on which game you pre-order.
---
---
More in that spoiler tag there
---
The cool secret bases which were introduced in the original Ruby and Sapphire are making a return to the remakes as Super Secret Bases. Bases are made by having a Pokémon in your party use Secret Power on a spot in Hoenn. Once this is done you can enter your new base and decorate it and invite friends to visit and battle. You can effectively create your own personal gym for people to challenge.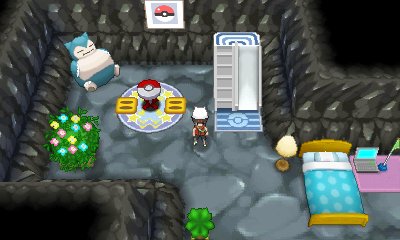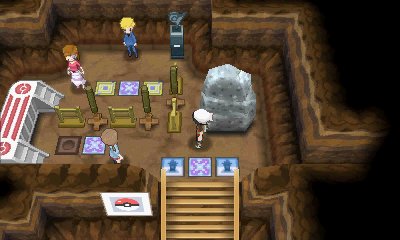 ---
Cosplay
Pikachu!
This is a thing for some reason.
After
completing your first contest
, you're given this special type of Pikachu ingeniously named Cosplay Pikachu. This Pikachu is able to dress up in five costumes corresponding to each Contest type and each gets access to a special move.
Cosplay Pikachu
Pikachu Rock Star
Contest Type:
Coolness
Special Move:
Meteor Mash
Pikachu Belle
Contest Type:
Beauty
Special Move:
Icicle Crash
Pikachu Pop Star
Contest Type:
Cuteness
Special Move:
Draining Kiss
Pikachu Ph. D
Contest Type:
Cleverness
Special Move:
Electric Terrain
Pikachu Libre
Contest Type:
Toughness
Special Move:
Flying Press
---
Free
Flying!
Once you obtain the Eon Flute, you can summon Latios or Latias who will Mega Evolve and take you on a lovely, self-controlled flight around Hoenn. This allows you to quickly traverse the entire region with the ability to land on any route or town.
During your flight you can encounter various wild Pokémon and will occasionally come across
Mirage Spots
. These allow you to catch various Legendary Pokémon including Lugia, Ho-Oh, Dialga, Palkia, Reshiram & Zekrom.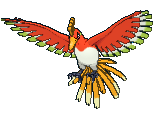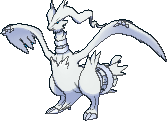 ---
Omega Ruby Exclusive:
Zangoose

Groundon

Alpha Sapphire Exclusive:
Seviper

Kyogre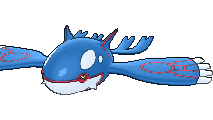 ---