E3 is (basically) over for another year
r.i.p sweet prince we hardly knew ye
in the midst of all the AND U CAN DOWNLOAD IT RIGHT NOW announcements, phil spencers XBOX HAS SOME EXCLUSIVES, LOOK AT MY SHIRT claims, andrew house being all up in the house, shiggy destroying ur life with zelda footage you can't physically touch, ubisoft live just dance segments (because those are a good idea in the year 2016), MADDENNNNNNNNNNNNNNNNNNNNN being a thing and EA believing people care about it, and other such great #brand #content and eton mess memes, SOME GAMES WERE ACTUALLY ANNOUNCED
what are ur top 10 games/announcements that YOU are most looking forward to? and what were the biggest letdowns/surprise no shows?
here are mine-
GOOD THINGS
ARKHAM VR- holy eton mess does this sound good. (as long as they don't price it at £40 cause it's apparently an hour long) a murder mystery crime-scene investigation simulator starring batman AND MARK gooseberry fool HAMILL'S JOKER, in VR. with moody arkham visuals. and dead dick grayson. sign me the gooseberry fool up. just keep it an L.A noire-esque investigative game without eton mess VR combat pls.
DEATH STRANDING- naked norman reedus' ass aside, the trailer hyped the gooseberry fool out of me and reminded me how much i love kojimas trailers/art direction and style. the whole trailer felt more metal gear than metal gear V and i'm glad we have something to speculate the eton mess out of online, especially now that MGS V has happened and silent hills is dead. also bonus points for those floaty things in the sky (is it psycho mantis guys?????) and also LUDENS looks cool as gooseberry fool even though he's apparently nothing to do with the game. but then again, hideo has straight up lied to everyone before, so y'know.
GOD OF WAR 4- knew sony bought along an orchestra to open for them for a reason, although i swore the first 10 seconds of that reveal that it was horizon: zero dawn being demoed. AND THEN BEARDED DAD KRATOS ARRIVED and holy gooseberry fool did i lose my eton mess. it looks way more mature and darker than previous iterations (the last of us: norse, any1????), the buddy system looks kinda cool (if you end up travelling with and not playing as the kid for the rest of the game) and the voice acting and dialogue sounds like it's thankfully been fine-tuned, so kratos is no longer a one-dimensional GWAHHHHH REVENGE meathead like in the previous games. although he was admittedly still cool as gooseberry fool then. ALSO DEM GRAPHICS.
TITANFALL 2- i gooseberry fool loved the first titanfall, even if it only held my attention for around a month or so. it ran out of things to do other than continuously level up and prestige repeatedly online, but the combat, movement and feel of the game were ridiculously good, and i loved the titan/pilots dynamic and even the addition of bot grunts to the online mode. titanfall 2 just looks like the first game on steroids, and i am all over that.
POKEYMEN: THE NEW ONE- it's pokemon. with a sun. and a moon. and a lion. and a bat-thing. is that rouge the bat from sonic levelled up?? who knows. POKEMON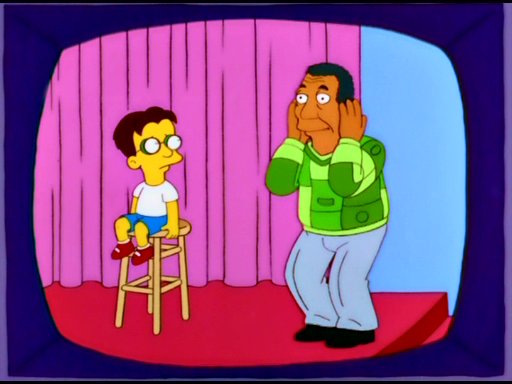 DISHONORED PART 2: ELECTRIC BOOGALOO- the first one was incredible, and i'm super glad it got the sequel it deserved. the whole playing as either corvo or emily is a little weird, considering how i thought they were focusing on emily in this game, but whatever. the combat looks a little faster and the new powers actually look worthwhile this time around, so colour me hyped. i just hope blink is still OP as gooseberry fool.
RESIDENT EVIL 7- one of the genuine surprises from the sony conference, but a very, very welcome one, resi 7 looks (and plays, from what's in the demo) gooseberry fool incredible. YES it's basically P.T pt. 2, and wahhhh they stoleeeeee ideas from it, but hey, if konami doesn't wanna release silent hills, then i'm gonna take this all day long. i gooseberry fool love the setting and the supposed story (it's very true detective meets the texas chainsaw massacre; also go to the resi subreddit, because it's full of P.T-esque theories and it's a well fun read), umbrella turning up in a little teaser in the demo was so good and i love the tone, art-direction, gameplay and graphics. i really, really hope they don't gooseberry fool it by adding eton mess combat (some combat would be good, just don't make it eton mess), and gooseberry fool zombie wasps or some eton mess, but yeah, it's looking killer
THE LEGEND OF ZELDA: BREATH OF THE WILD- BOOIIIIIIIIIIIIIIIIIIIIIIIII does this look good. it's basically stolen my money for an NX already, so that's one thing. i'm still a little apprehensive about the whole OOH LOOK, WILDERNESS! HUNTING. WEAPON DEGRADATION. FORAGING. COOKING. OLD MEN. thing, but hey, i'm sure there's a reason for it, and i'm sure that if anyone can do it, nintendo can make it fun/worthwhile. i'd have liked to have seen a story trailer, or at least some more story information/character/world info, but hopefully we'll get another direct or something before the end of the year. also i know it's only been shown on a wii-u build but THOSE VISUALS.
DESTINY: RISE OF IRON- wahhh destiny is eton mess hahahahahaha destiny sucks, etc., etc., etc., ETC., ETC.; destiny is a bit eton mess, a bit trite, a gooseberry fool GRIND, but it's probably my most-played game this console generation, and i'm always down to throw more hours into it, although bungie seem insistent on gooseberry fool drip-feeding us new content every 9393920239 years. rise of iron looks cool, and though i'm sure it's probably promising more than what it will actually deliver (does molyneux work at bungie now?), it'll still be fun and i'll still play the eton mess out of it, because bungie make great FPS games and destiny at its core is fun as gooseberry fool. oh and they brought back gjallarhorn and apparently it's not gonna be eton mess anymore. (just let me keep my red death pls)
DETROIT: BECOME HUMAN- well the trailer was good. pls don't gooseberry fool this cage. pls. really. just, gooseberry fool try on this one.
(bonus mention for dat bandicoot returning because CRASH 3 WARPED IN HD BAYBEEEEEEEEE)