Mod move to whatever forum you think is relevant
Formula Mario Kart - one of the best if not the best league the original ONM forums ever had.
Competitive on the track and heated discussion on the forums, it last the best part of a year. Starting in May 2009, races took place at 3pm on a Saturday afternoon, very unconventional when you look at league race schedules these days. Every week we would race on the same track, 4 times. This took about 15 minutes. Drivers were in a chatango chat room as this happened.
I was 14 at the time, spending basically all the free time I had on time trial, perfecting racing lines and trying to get the bragging rights of having the fastest time of the week, which I think awarded you extra league points, not sure.
But you're probably wondering, anybody could of won with all the weapons and all the commotion, but no, there was some seriously skilled players around back in the day where if you were fast enough, you could deal with the blue shells, green/red shells etc.
For the first season, we raced the on the new 16 tracks. So, obviously a 16 week long season. In the end somehow, I won. 7 years ago to the day, 26th September 2009.
I printed off a victor avatar that TheAPERSON made me on a bit of paper and stuck it on my wardrobe, been there ever since lolllllll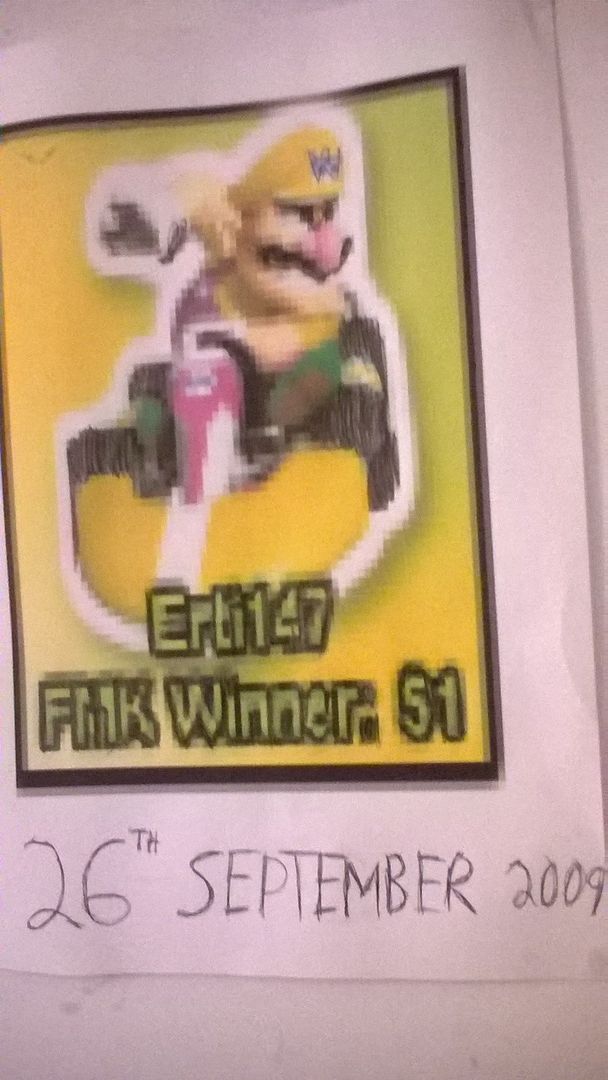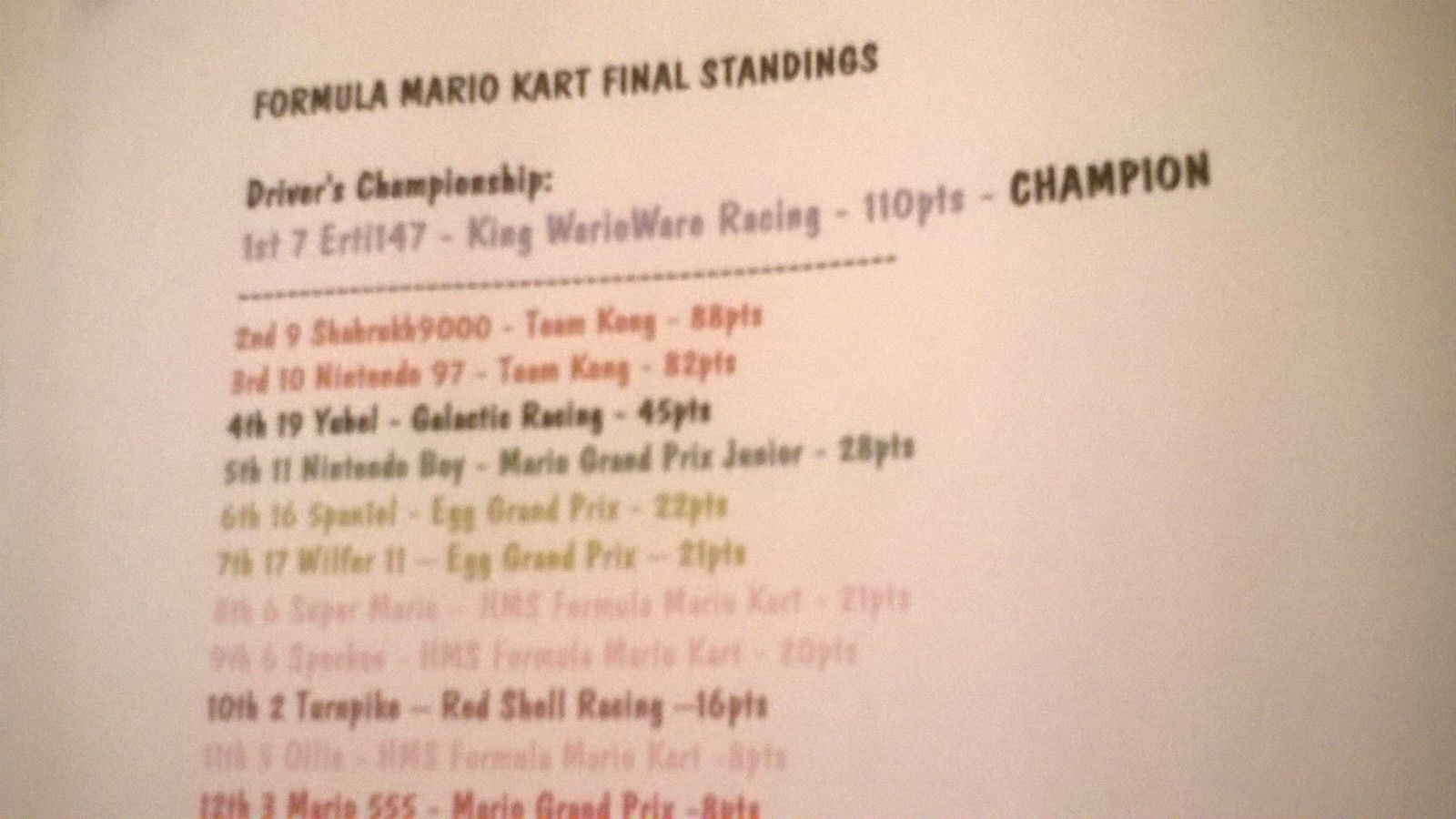 Season 2 wasn't quite the same in terms of glory, but it did result in making a friend, of whom was my teammate. I must have had chats with him for the next couple of years before that naturally came to an end
And Season 3 I think ended a few weeks in because of all the arguing on the forum lol
And I think there was a 4th Season on 3DS but I had fallen off the Nintendo bandwagon by then.
What am I doing now? 21 years old... being PC gamer, being a mod person on AOR, where I've been for 4 and a half years. Every time we''re sat on the grid, seeing the 5 red light alight as a race is about to start in an F1 league race or whatever game, I'll never forget the classic 3...2..1 countdown....Oh and remember to start pressing down the acceleration button as the 2 is about disappear from the countdown so you get the start boost.
I even told everybody at school I was the 2009 British Mario Kart Champion, and they all believed me. Those were the days.
Erti