Posts: 1240
Joined: Thu Oct 23, 2014 10:31 am
wow r00d
I have to go now. My planet needs me.
---
Posts: 574
Joined: Thu Oct 30, 2014 9:24 pm
jinxed by the awful rakoon
---
Posts: 1240
Joined: Thu Oct 23, 2014 10:31 am
also because i can't stick to dates very well

but if we're blaming OR then I'll blame him entirely
I have to go now. My planet needs me.
---
Posts: 1240
Joined: Thu Oct 23, 2014 10:31 am
Lo, all.

Since starting the SONM RWC way back in the year, I used the posts as a way to flex my creative writing muscles and practice some proper writing skills for the future (Whilst also having a laugh with the kind of stuff this stuff this forum would suggest). Honestly, having you guys like the posts (Dunno if it was ironic or unironic enjoyment) and take part in the thread was a great thing for me to see and I'm glad you all liked each update. But since then, I've been getting a couple requests here and there to bring back SONM Robot Wars (Both of them from Scapegoat, which I guess is fair, since I did the same since the OG SUCBT stopped updating). So I gave it a bit of thought and decided that SONM Robot Wars should make a return at some point. But I feel that instead of continuing with the current roster, I should make a new tourney entirely. Whilst the true #1 fighter wasn't decided, I feel that the round format finishing at Round 6 was a good send off on it's own and provided a great rogue's gallery of bizarre winners and contestants. I feel that instead of bringing back contestants that would eventually get boring to read about, I should instead make a call for new robot contestants. Though, I feel that ground rules for each battle and/or robot applicant should apply before I start, so I'm going to list them off here:

1: All robots should have at least one metal part to them (Calcium counts as metal, as it did in the original tourney. Bioweapons count too)
2: No size restrictions on robots. If TTGL can fight, then anyone can, I say.
3: The winners of all fights are decided randomly, so please don't whinge if your favourite character loses to a eton mess robot.
4: Please don't reapply anybody who appeared in the original roster. Although characters from either version of SUCBT (except for Jason Statham) are allowed.
5: There will once again be a character cap of 20. I'd go higher, but not enough people frequent this place to warrant extending the capacity, frankly.

As for additions, these are mostly to improve on the current formula and see how I can improve in the future, so I'd like to hear your thoughts:

1: Should voting for characters to gain a higher probability of survival stay in the second version? The feature received some mixed opinions when it was first proposed, so I'd like to get a definite idea of it for the future.
2: How was the update schedule before the thread stopped updates? Do you think that one update a week is good enough for this thread?
3: What did you think of the writing of the battles in the original updates and how can I improve on them?

That'll be it for now. If you have any other suggestions or ideas for the next version of SONMRWC, leave them here. In the meantime, so long!
I have to go now. My planet needs me.
---
Posts: 3144
Joined: Wed Oct 22, 2014 3:29 pm
PSN ID: UploadedNetwork
Format was perfect, update schedule was perfect, nothing needs changing imo.

for nominations are we limited to one per user or can we nominate a couple?
---
Posts: 1240
Joined: Thu Oct 23, 2014 10:31 am
I'll see how it goes. In case users and nominations are slow, I'd probably allow for backup picks from certain users. So one main pick and a backup would work. If that still doesn't bring us to 20, I'll just bring back a couple of the losing robots from the original updates.
I have to go now. My planet needs me.
---
Posts: 1240
Joined: Thu Oct 23, 2014 10:31 am
THE MILLIONAIRE FIGHTING TOURNAMENT 2001 IS ABOUT TO BEGIN. ARE YOU READY TO G-G-GET IT ON?
Ladies and gentlemen, the final ever matchup of SONM Robot Wars is about to begin! We started with 20 wild and wonderful contestants from SONM and animation history alike! Anime, western cartoons, video games, real-life people and mechanoids all came together to fight in this momentous occasion! But now we have but 12 competitors, each one tougher than the last! For one final time, let's meet all of them!
And now, this would normally be when we would get a word from our commentator, Barry Bubbleflaps, but he seems to have disappeared somewhere. Nobody knows where he went, though it appears that he left a note where he last was:
A wordsmith as ever. Now then, for the final battle, we return to the famed SONM Robot Wars arena! At least... We would've, but after it's been abandoned for over a full year, it's in blatant need of repairs, but... Naaaaaaah, it should be fine.
And now, for the final time...
3, 2, 1... ACTIVATE!
Every robot begins to step into the arena for one final bout, primed and ready for a fight. Weapons reloaded and sharpened, minds cleared and ready for a fight. This is a battle nobody will forget! THIS'LL BE GRAND! THIS'LL BE SPECTACULAR! THIS!
WILL!
BE!
WORLD CHANGIN-
SMAAAAAAAAAAAASH!
Oh for gooseberry fool's sake, Tengen Toppa Gurren Lagaan's only gone and crushed everybody at once trying to get into the arena. So much for a life-changing event.
THE FINAL WINNER OF SONM ROBOT WARS IS...

TENGEN TOPPA GURREN LAGAAN!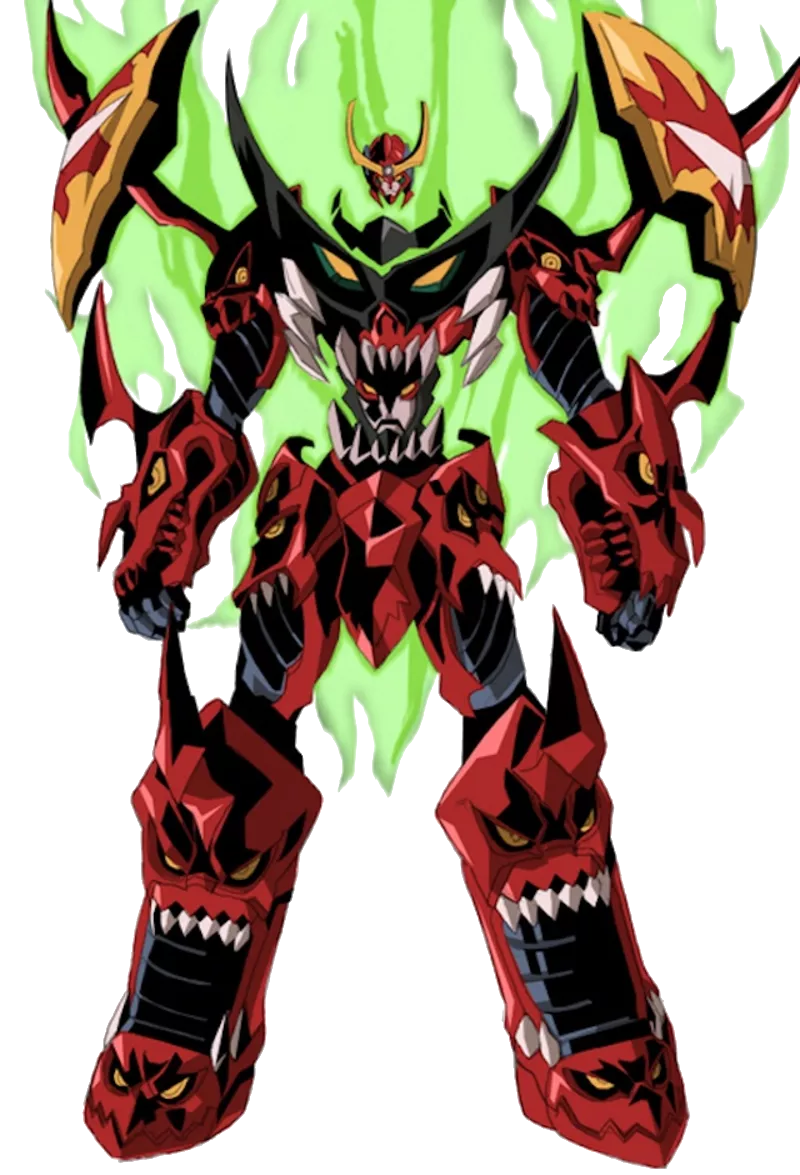 And with that, the event is over. Thank you to everyone for entering their robots into this event! And mega congratulations to PiGreat for entering TTGL into the tournament! You must be so proud...
Oh, here's another letter from Barry Bubbleflaps!
Barry Bubbleflaps wrote: You all know that Troggy's been Akira Toriyama-ing these matches, right?
W-what? That's just absurd! Heh
heh
heh...
...
CLOSE THE gooseberry fool FORUM ALREADY.
I have to go now. My planet needs me.
---
Who is online
Users browsing this forum: No registered users and 7 guests