Yeah, figured this was as good a time as any to make a thread about this.
As some of you know, i've started collecting autographs again (for the first time in around 12 years). When it comes to deciding who to contact, i can often be rather random, but i do find my best chances of success are folk who can be contacted via a form on their official website, though a regular email can occasionally work too.
Here are some of my recent acquisitions, including one that arrived today...
Sarah Ferguson, Duchess of York.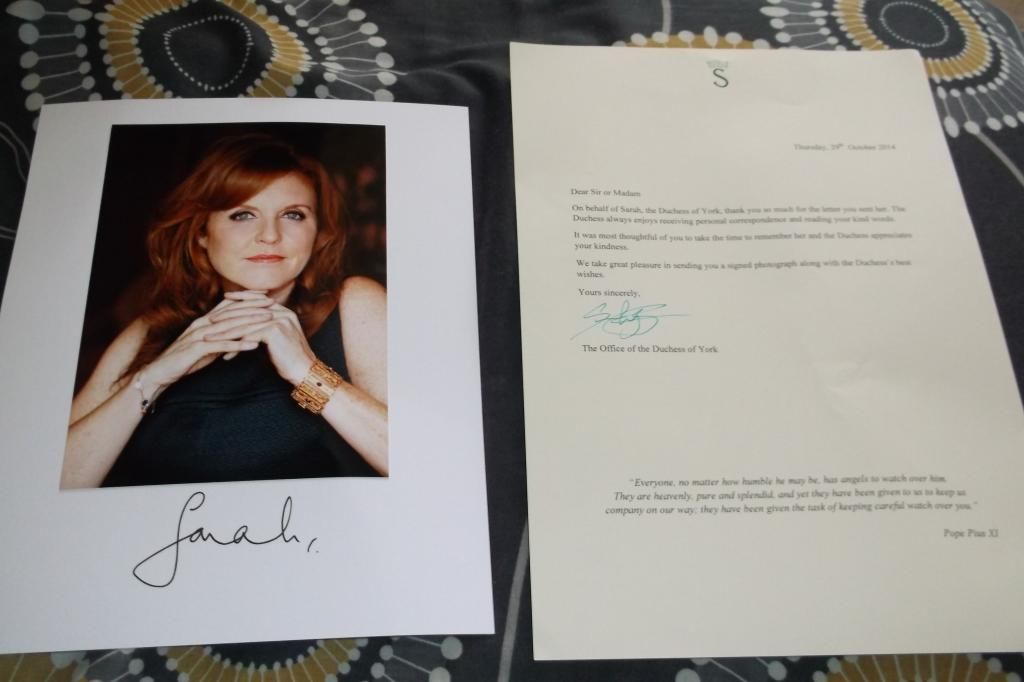 Canada's PM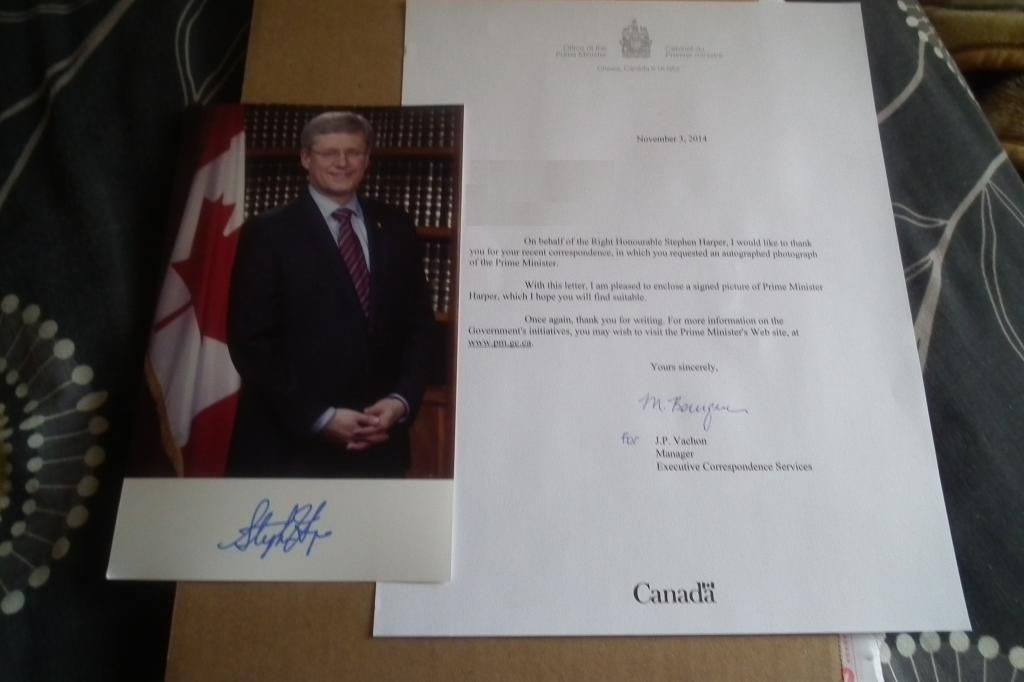 Tony Blair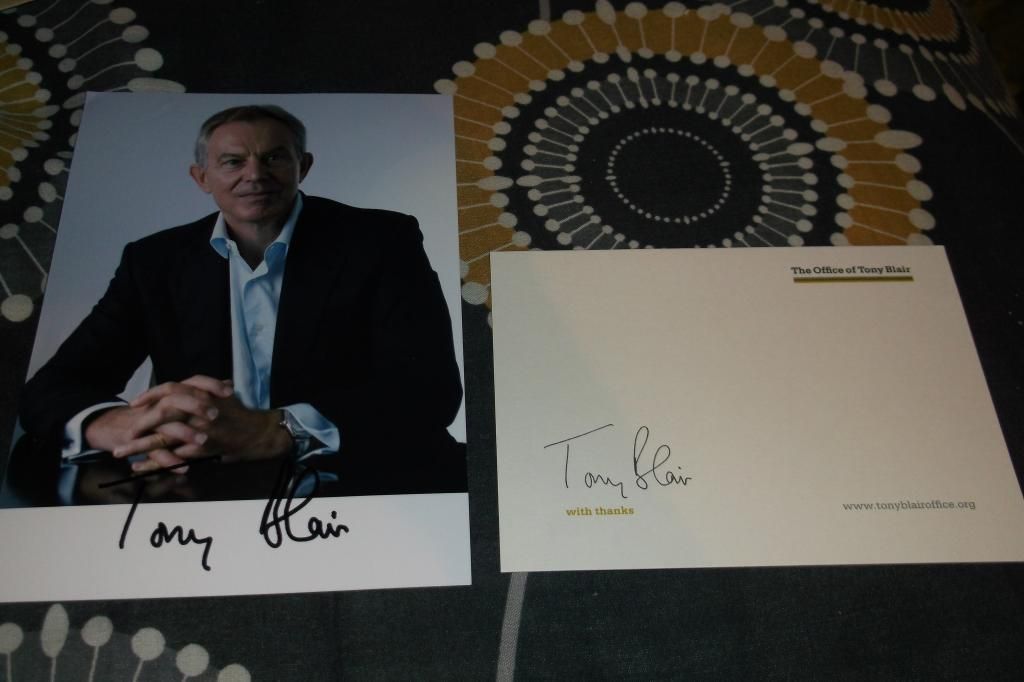 Daniel Ricciardo (Red Bull F1)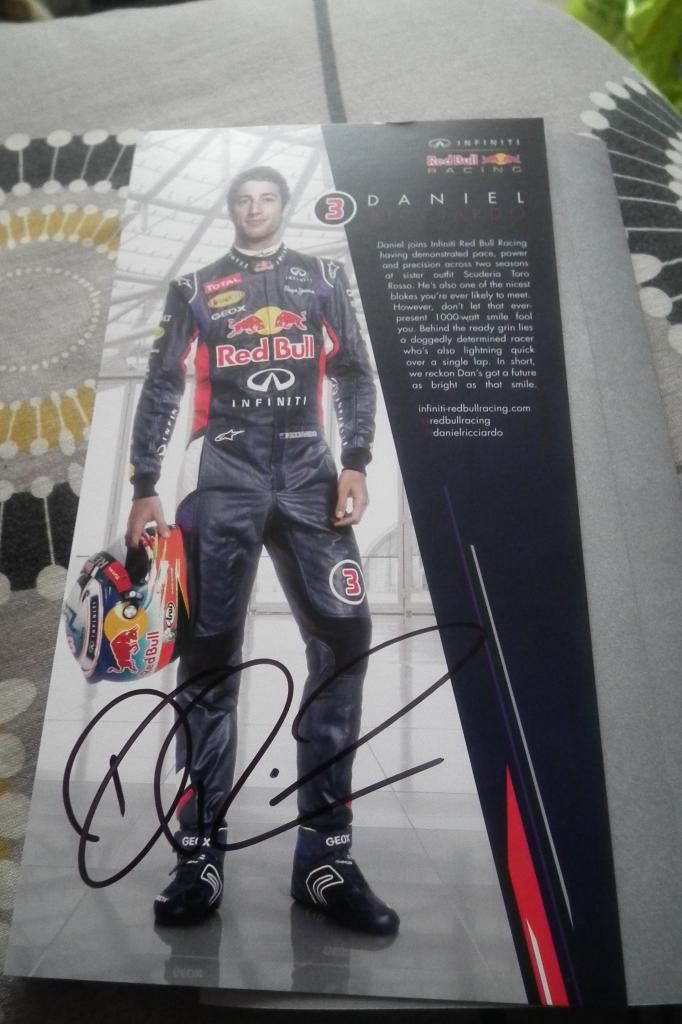 I've also received signed pics from Michael Portillo, Ed Miliband, Noel Edmonds, and the Red Arrows.
So then, do any of you folks collect autographs? If so, who have you been able to get?