Guns <Serious Answers Only>
Posted: Mon Apr 06, 2015 9:30 pm
In the last year of my old school a bunch of guys got guns for Christmas. Then I moved to uni and I live with three guys with a keen interest in war and weaponry, basically all through my life I've always know what you might describe as a gun nut. I personally do not see the fascination and I disagree with the right to bear arms in America as I think it just causes more problems. What would your reaction be if guns were legalised here in the UK? Would you go buy your first piece in the excitement? Would you disagree but buy one for protection? Would you refuse to have any part in it?
Myself, I've never fired a gun before and I have refused to so much as hold them before on account of my distaste for them, but on the other hand my flatmate has bullets, grenade shells and knives as decorations in his room. Often I am against the state imposing restrictions on what people can or cannot own but I am firmly in favour of the illegal status of firearms.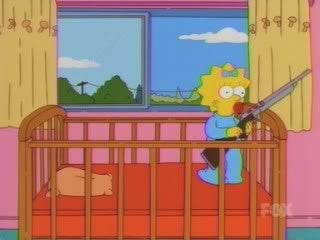 What are your thoughts on guns?