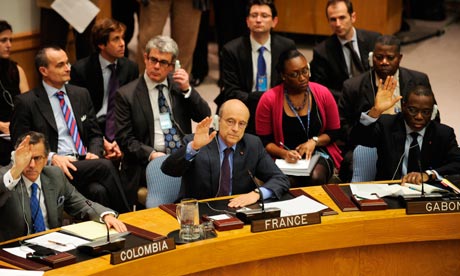 It's the SONM Anime Awards! 2015 has been an exciting year for animations from Japan and as such awards should be given out for their effort. As one of the best threads on SONM the anime & manga thread has been a bastion of fine conversation, thought-provoking debate and hilarious commentary.
Rules:
- All of these should be for Anime that aired in 2015. There is leeway however for shows that started in 2014 and went into 2015. As well as those going into 2016 from 2015.
- Explaining your choice is encouraged!
- If you are going to post a video please use a spoiler box or just hyperlink to prevent peoples browsers exploding from 30 videos all loading at once.
- You don't have to fill in all the categories.
- Voting Ends 26th of January
- Try and keep it spoiler free to the best of your ability
- Keep Debate in the Anime Thread
Pick wisely!
Code: Select all
[b]Best Opening Theme:[/b]
[b]Best Ending Theme:[/b]
[b]Best Anime Moment:[/b] 
[b]Best Seiyū:[/b]
[b]Gen Urobuchi's Best Death Award:[/b] His career
[b]Best Girl:[/b]
[b]Dumbest Character:[/b]
[b]Best Anime Thread Post:[/b]
[b]Best Anime Thread Member(Put down up to three members): 1.[/b] [b]2.[/b] [b]3. [/b]
[b]Best titties:[/b]
[b]Best Attack:[/b]
[b]Most Disappointing Anime: [/b]
[b]Best Anime Film: [/b]
[b]Anime that most needs another series/film:[/b]
[b]Most Anticipated Anime of 2016:[/b]
[b]Best overall Anime of the Year:[/b]

Best Seiyū:
Best Voice Actor or Actress
Gen Urobunchi's Best Death Award:
An award dedicated to writer Urobunchi. Nominate your best death of 2015! Villian, Hero, Side character or otherwise!
Dumbest Character:
Who was the dumbest character in this season? Who ground your gears? Intentionally due to the writers or perhaps due to being badly written? It's up to you. I think that Dumbest leads to a more interesting pick than worst.
Most Disappointing Anime:
Once again a more interesting option than worse IMO. What did you go into with high hopes or what started good and ended badly?
May the best anime win!