I'm currently watching my Simpsons Season 11 boxset, and it got me thinking, what are the worst Simpsons episodes that you have ever seen?
I can only comment on those i've seen so far, but anyhow, here's the worst i've seen to date...
When you dish upon a star (Season 10)
An awful episode which focuses on a couple of tedious celebs, boring and pointless.
El Viaje Misterioso de Nuestro Jomer (The Mysterious Voyage of Homer) (Season 8)
I still have no idea what the writers were thinking when they came up with this, it's like one of those horrid dreams you get when suffering from a fever.
All Singing all dancing (Season 9)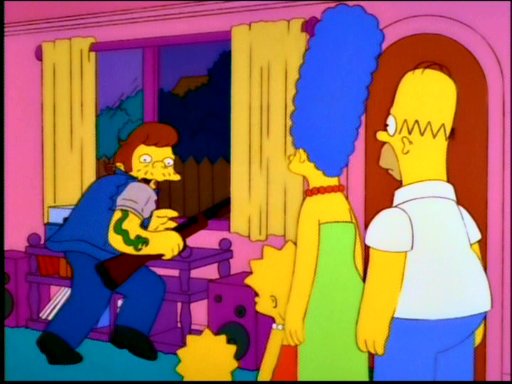 The first simpsons clip show was fun, the second was alright too, but this one (which focused on musical numbers) was just dull and lazy.
Anyhow, feel free to add your own stinkers.