Posts: 6345
Joined: Thu Oct 30, 2014 5:33 pm
NNID: RichardBatesUK
3DS Friend Code: 1177-9740-4606
PSN ID: RichardBatesUK
Xbox Gamertag: RichardBatesUK
Contact:
'Put on a proper suit, do up your tie and sing the national anthem'
---
Posts: 3151
Joined: Mon Oct 20, 2014 8:41 pm
NNID: Cameron
3DS Friend Code: 4339-2551-9050
Contact:
Well I guess Tom Daley's performance took a dive.

I've literally never posted in this forum and I ruin it for that.
Last Man Standing
What Did We Play? - WiiU
---
Posts: 6214
Joined: Mon Oct 20, 2014 6:01 pm
Steam ID: Aren142
Contact:
Biance Walkden wins taekwondo bronze, taking Team GB's medal total to 64. With Joe Joyce guaranteed at least a silver in the boxing, that will be 65, matching London 2012's tally.
<Kaeetayel> Go for a team entirely composed of Eeveelutions
<Princess> that's effort
<Princess> I need to buy the stones/go to rocks/make them happy/touch Eevee
<Kaeetayel> The last one doesn't sound too bad
---
Posts: 844
Joined: Tue Oct 28, 2014 10:45 pm
still 2 behind Londons gold tally though.
---
Posts: 1830
Joined: Thu Oct 30, 2014 7:21 pm
thats enough of the olympic closing ceremony for tonight, knackered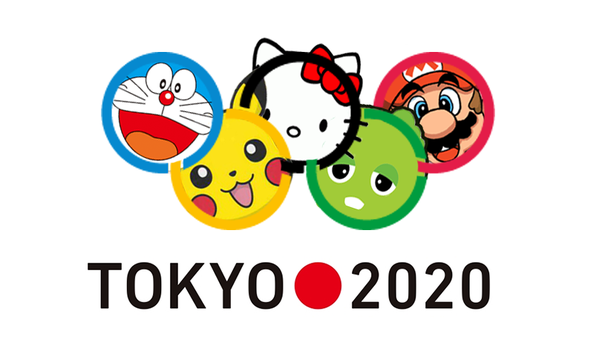 would actually be pretty hype knew i wasn't gooseberry fool 28 when it starts
---
Posts: 6345
Joined: Thu Oct 30, 2014 5:33 pm
NNID: RichardBatesUK
3DS Friend Code: 1177-9740-4606
PSN ID: RichardBatesUK
Xbox Gamertag: RichardBatesUK
Contact:
The final medal table
Shinzō Abe the Prime Minister of Japan dressed as Mario emerging from a pipe
'Put on a proper suit, do up your tie and sing the national anthem'
---
Posts: 6345
Joined: Thu Oct 30, 2014 5:33 pm
NNID: RichardBatesUK
3DS Friend Code: 1177-9740-4606
PSN ID: RichardBatesUK
Xbox Gamertag: RichardBatesUK
Contact:
Paralympics GB did really well as well
'Put on a proper suit, do up your tie and sing the national anthem'
---
Who is online
Users browsing this forum: No registered users and 2 guests