Resurrecting my old ONM thread I thought it'd be a good time to share some of the memories of the past again about what games defined your retro consoles for you. Not necessarily the 'big hitters' of the time, but games that were special to you or you'd enjoyed for other reason which made them especially memorable. I'm aware that a lot of you here now were part of the ONM days but there's quite a few who weren't and it'd be interesting to here their thoughts.
As its retro week, I'm not talking about last generation consoles; so no Wii, X360, PS3 or DS. You can go as far as GameCube, PS2, Xbox or GBA.
There's no weekly or daily topic so feel free to share the memories of games on the console of your choice.
I'll start off with a few and begin with the N64 and;
GoldenEye 007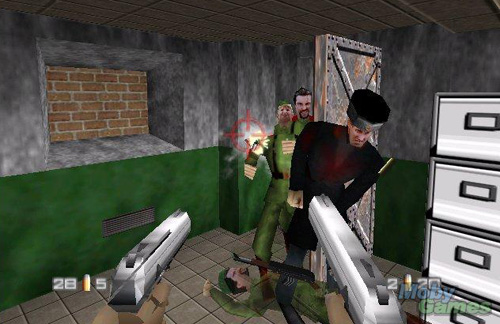 I don't think I've ever played a game so much since this was released; either solo, with my brother of with mates. Completing the story on 00 Agent difficulty took some effort but I managed it several times when I wanted a challenge, but the real test was unlocking those cheats - especially Invincibility on 00 Agent in the Facility. I did it with many, many tries using many, many curse words and it still stands as a personal achievement considering you were relying on characters being in certain spots (chosen randomly by the CPU) to be in with any chance of success. Add multiplayer on top and it was literally the game which kept on giving. Facility with rockets on Licence to Kill was the favourite of ours, oh and Odddjob was BANNED, COMPLETELY BANNED.
Banjo-Kazooie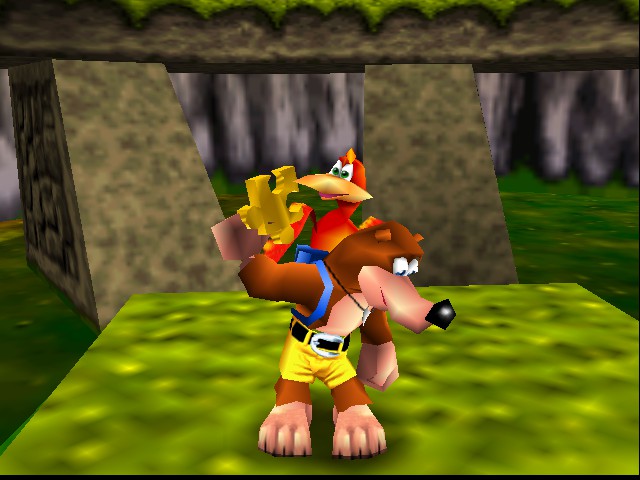 When Rare could do no wrong and even gave Nintendo a run for its money (and heavily argued that they did better than Nintendo on the N64) along came this work of gaming art. While the story wasn't exactly superb by any means the game itself was and still is. Tight platforming, responsive controls, excellent level design and tracks that you'd hum for hours on end afterwards. On top of all that it included the greatest final level of any game; Tick-Tock Wood which was divided up into four separate versions, one for each season - and each season's progress linked directly into each others. Sheer genius. Oh and that British humour which was laced throughout. Its kinda like the clean charming family relation you'd introduce your friends to unlike...
Conker's Bad Fur Day
Quite possibly the most hilarious and dirty game I've played. It follows the bad day of Conker who's drunkenly stumbling home after giving a drunken excuse to his girlfriend Berri in the pub on why he's going to be late. Its the rudest, crudest game you'll ever be likely to play, so rude at the time that Nintendo refused to publish it - that job thankfully fell to the now defunct THQ who I'll forever remain thankful to. Gore, toilet humour, language and an adventure that you could only dream of, and some things you can't! It ripped off the movies left, right and centre and pulled it off amazingly. Again it had tight level design and very responsive controls that made it a joy to play from start to finish. Throw in a few multiplayer modes, one in particular where player 1 took control of a caveman tribe trying to get back to their lair and player 2 took control of the T-Rex trying to eat them, and you get a very well rounded package that offers hours of entertainment. Did I mention it was also the very first game that fully animated a character's facial expressions, something that even the PS2 couldn't do at the time? If you haven't played it, then you really should. Its a riot.
So, what's yours?