My vote is for Lazy too, as some of my favourite villagers through the years have been lazy. Though a close second is Uchi, a really welcome addition in New Leaf.
---
A very close run poll this! Always nice to see it decided by one vote, means every vote makes a difference. Anyway, the winning personality is...
---
Time to talk about music once again, this time with the
Mario
series. The question being...
Which Mario platformer's first level/world has the best music?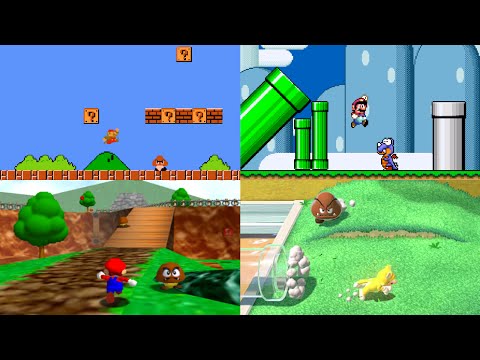 This video
has all the old-school 2D platformers' music,
this video
the new 2D platformers' music and
this video
has all the 3D games' music.
The Mario series has a lot of iconic music, arguably no more so than their first levels. Chances are, if you play a Mario platformer, you'll be listening to the music from the first level. It can be the sort of music that you'll always think of when you remember the game, as it is one of the first things you experience from it.
Thanks to the advance in technology, the music has advanced too. Originally, there were only 8 electronic tracks to utilise but now it's possible to have a full orchestration. However, a lack of technology can lead to lots of creative solutions and the music is no different. Koji Kondo made the most of what was available to him, and its safe to say he did a good job!
Some of the time, you may not like the game itself but you can't deny the quality of the music. Sure, if you like the game the chances are that you'll like the music too but it isn't always the case. Anyway, which is your favourite?
Please just choose
one
remember.