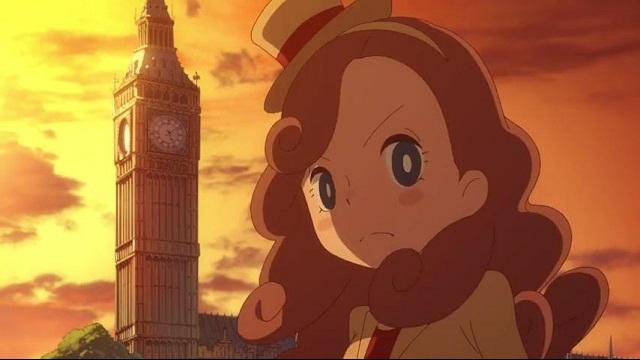 As this game is only about two months from release, I thought we may as well have a thread for it. Formally known as
Lady Layton: The Millionaire Ariadone's Conspiracy
,
Layton's Mystery Journey: Katrielle and the Millionaires' Conspiracy
(or just
Layton's Mystery Journey
for short) is the upcoming new game in the beloved Professor Layton series and the first main series game since the prequel trilogy concluded with
Azran Legacy
in 2013. Hopefully the game will be worth the wait!
The game is going to follow Katrielle (or Kat for short) in her search for her missing father... Professor Layton. Given that she is a young adult from the looks of things and assuming she isn't adopted, the game looks like it'll be set 20 years or so in the future. This hopefully means we will see older versions of characters from previous games, if not in this game then at least in potential sequels. Also would be interesting to see who Kat's mother is at some point!
Right, now a mention about the slightly confusing release date(s). The game is going to be released
worldwide
on
iOS
and
Android
on
July 20th
. The
3DS
version will be released in
Japan
on the
same day
, but for other territories it has been slated for a
Q3/Q4
release this year. So not too long to wait thankfully.
Price-wise there is a pretty significant difference between the two versions. No prices except yen yet, but the 3DS release will be 4,800 yen (about £33) and 1,900 yen (about £13) for the smartphone version. So I'd expect that to become £39.99 and either £14.99 or £19.99 when it comes out here. Another thing to note is that the smartphone version will feature IAP (in-app purchases) though no word on what those will be.
Here is a side-by-side comparison of the same scene in both versions.
So will you pick it up at the first opportunity on Smartphone? Or will you wait and play it on the 3DS?
Here is the trailer for the game (turn on subtitles as they've been fan-subbed)
Personally, I'm pretty excited for a new game in the series as from the looks of it it carries on in the same vein of the previous games. Though I expect there to be some new elements this time, especially with a whole new cast.
But yeah, what do you think? Excited to carry on where you left off?